With the quickening pace of modern social life, shopping malls have become a way to improve their lives, which has caused the phenomenon of queuing in the shopping malls.
The self-service cash register allows customers to scan merchandise, checkout payments, free of the queue process, liberate the cashier and the cashier between a one-to-one binding relationship, and can reduce costs.
Therefore, this kind of equipment for this kind of large shopping malls is very useful, on the one hand, to solve the cashier problem, the same can greatly improve the cash register speed, solve the problem of queuing, on the other hand, customers to operate the cash register equipment to increase the interest of shopping can always know the amount of their shopping.
In addition, the operation of the self-service cash register is simple and understandable, click on the goods on the software of the self-service cash register, after the goods are selected, the pop-up merchandise sweeps the "code page".The prompt input two-dimensional code---the handset sweeps the code---the payment completes---the bill. Purchase 5 items of self-service checkout time is about 2 minutes.
Click to "completion of payment", the screen has a "bank card" "stored value card" two ways to pay. After the selection, the card, the key, the cash register automatically print out the trade and shopping list. Purchase 5 items of self-service checkout time is about 2 minutes.
Our company's new products 32-inch self-service register with the above characteristics. Simple and easy to operate, the design is simple and generous is suitable for place in the Mall restaurant.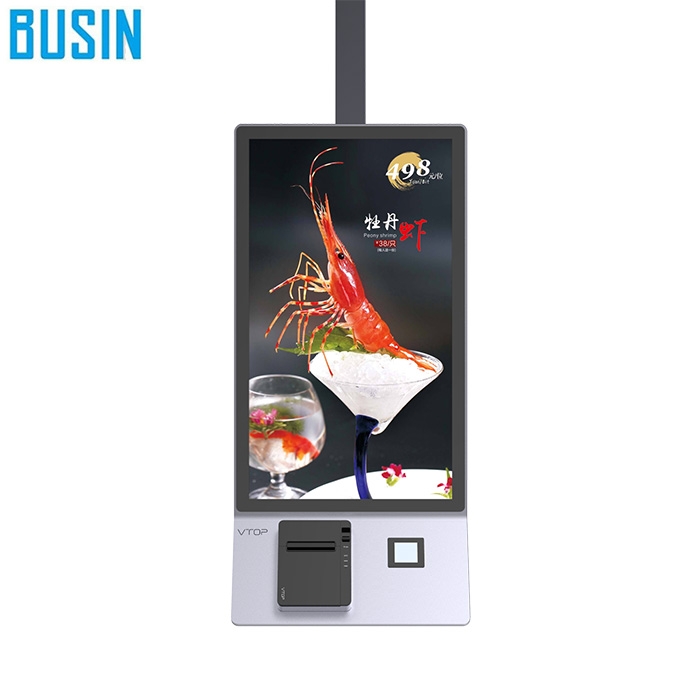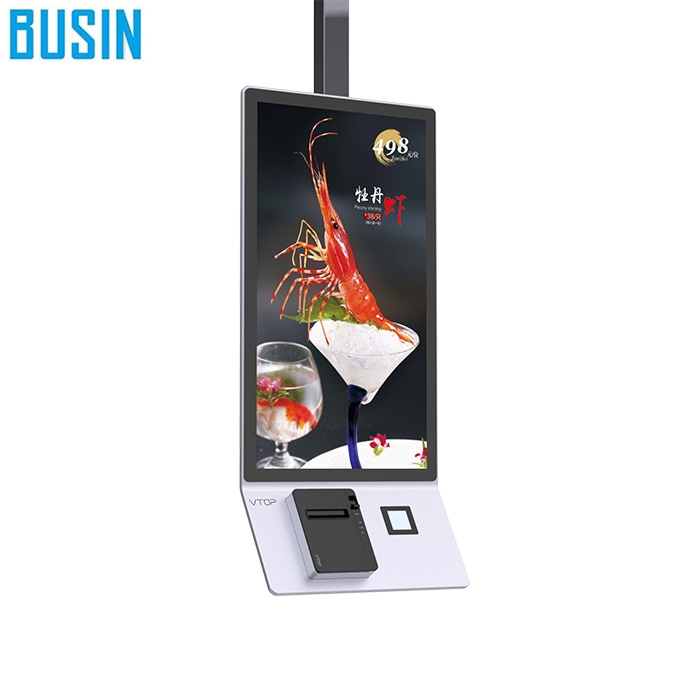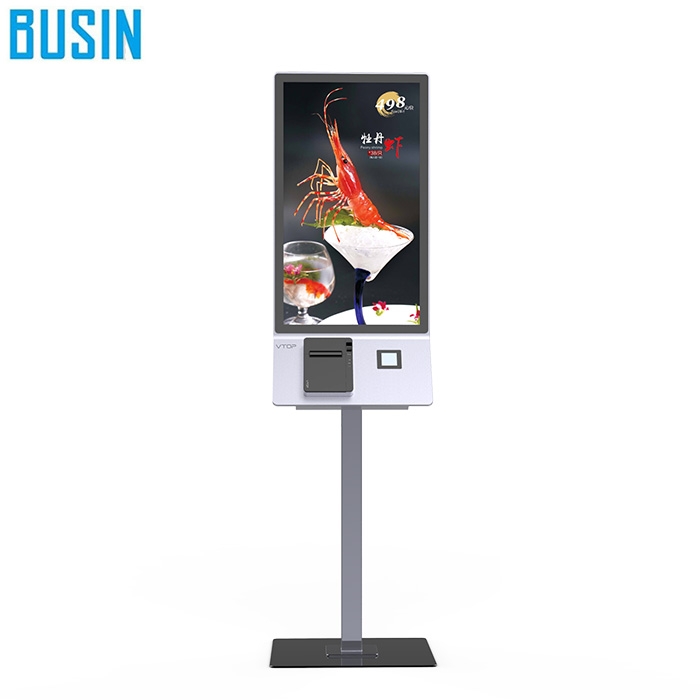 For more information, please click:
https://www.alibaba.com/product-detail/32inch-touch-screen-self-service-payment_60712363943.html?spm=a2700.7724838.2017115.82.71ae1291ngXMln
About our other products:
https://businpos.en.alibaba.com/?spm=a2700.details.cordpanyb.3.553730e8kUCEfS