EuroCIS 2018 is a leading trade fair for retail technology that features over 200 exhibitors from over 20 countries worldwide. From the 27th of February and 1st of March 2018, BUSIN has been taking part in "The EuroCIS 2018" exhibition in Germany,The show focuses on revolutionising technology in every area of retail, digitalisation and its impact on our daily lives and new creative and inventive advances in the sector. So, of course, we will be there showcasing our latest innovative POS solutions for you all to experience.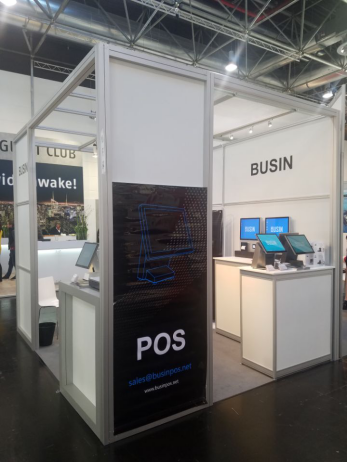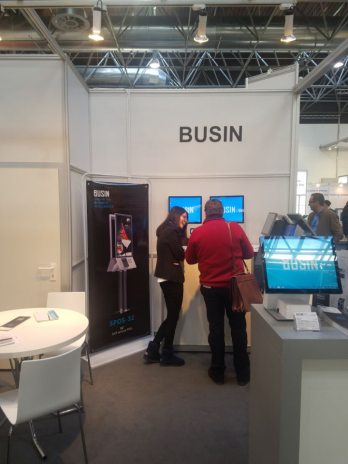 BUSIN brought new 2018 POS solutions of restaurants, Retail and service industry, to provide powerful guarantee for the development of franchise brand. for the operating system,no matter is windows or Android,you can run it on the same machine,no conflict, It really perfectly solves the compatibility problem of software installation.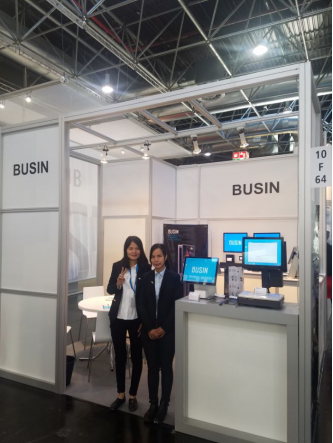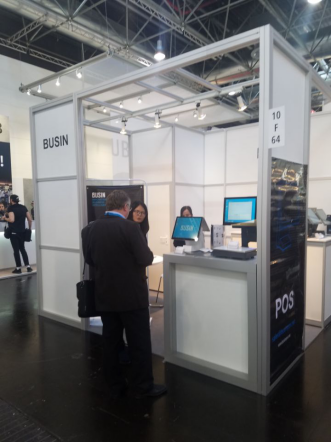 The integration of fashion design, stable product quality, more perfect than similar products.Customers from different countries have shown keen interest and highly endorsed for the BUSIN products to the highly integrated and innovative.
BUSIN New 13 Innovative POS products in 2018:
l Channel POS machine
(Optional Dual Screen and Triple Screen with Built-in QR scanner, laser scanner and printer )
l Self-service Channel POS
MODEL: CPOS-SA
(Dual Screen with Built-in QR scanner, laser scanner and printer )
l PC SCALE II
MODEL: TPCS-DA
(Dual Screen with Built-in QR scanner and printer)
l Dual Screen Touch POS
MODEL: TPOS-DC / TPOS-DA / TPOS-DB (White) / TPOS-DB (Grey) / KPOS-DC
(with Built-in QR scanner and thermal printer)
l Single Touch POS
(with Built-in QR scanner or thermal printer)
l 19inch Touch Screen Wall-mounted POS
MODEL: SPOS-19
(with Built-in QR scanner or thermal printer)
l 32inch Touch Screen POS Payment Kiosk
MODEL: SPOS-32
(with Built-in QR scanner or thermal printer)
l Touch Screen POS for supermarket
MODEL: KPOS-DD(White) / KPOS-DD(Grey)
(with programmable keyboard, cash drawer, Built-in QR scanner and thermal printer)